STUDY IN THE UK - THE CONFERENCE FOR
POLISH IB STUDENTS AND TEACHERS GLIWICE, 23 SEPTEMBER 2016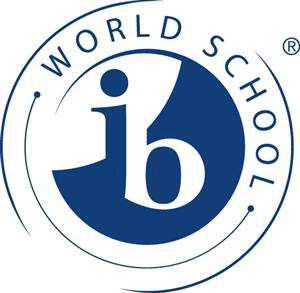 DATE:            23 SEPTEMBER 2016 (FRIDAY)
ORGANISER:
I LICEUM OGÓLNOKSZTAŁCĄCE (LYCEUM NO 1)
UL. ZIMNEJ WODY 8
44-100 GLIWICE, POLAND
CONTACT PERSON: Mr Damian Koltun dkoltun2@lo1.gliwice.pl
Website: www.lo1.gliwice.pl
AGENDA:
8.00 – 8.30      Registration
8.30 – 9.00
Welcome and an introduction to the event by Damian Koltun, head teacher (10 minutes)
Marcin Szala – Lyceum No 1 in Gliwice UCAS adviser
Case study - how we support Lyceum No. 1 in Gliwice students through every step of the UCAS application process (20 minutes)
Session 1
9.00 – 10.15          
The Higher Education Landscape and Applying to UK Universities (1 hour 15)
David Winstanley, Head of Recruitment and Admissions, Goldsmiths University of London
Ben Churchill, Student Recruitment and Outreach Manager, Goldsmith University of London
This session will cover the Higher Education landscape in the UK following the outcome of the EU referendum, considering application trends across the UCAS cycle of the past several years and highlighting in particular the participation of EU students in our university system. The talk will introduce the benefits and challenges to studying in London, and finally focus on practical tips for students looking to submit competitive UCAS applications and personal statements.
Session 2
10.30 – 11.50
Study in Scotland (1 hour 20 minutes)

David Stoll – Lead International Officer (Central Asia, Europe, MENA), University of Aberdeen 
An introduction to and overview of higher education in Scotland. What makes a Scottish degree different and what are the advantages of studying at a Scottish university? What are the consequences of Brexit for universities and what does Brexit mean for EU students in Scotland? 
Session 3
12.00 -13.00
Making an application to the University of Oxford (1 hour, Skype session) 
Alice Parrott, The University of Oxford, European Student Recruitment. Alice has been working in the field of education and training for a number of years and has considerable experience of working with students and supporting them with their university applications.
The University of Oxford is world-famous for academic excellence. We pick the best and brightest students purely on their academic merit and passion for their chosen course. If that sounds like you, and you like to think for yourself, Oxford could be the right university for you. This presentation will focus on giving you information to help you make the right decision before applying to Oxford, including looking at courses offered as well as teaching styles and student life. It will also look in detail at the application process, covering all aspects from the UCAS application to interviews, and what admissions tutors are looking for.
13.00 – 14.00  Lunch break
Session 4
14.00 – 15.00 
For students (conference room A): Student discussion panel (1 hour)
Lyceum No 1 in Gliwice former students who are now studying at British Universities share their experience (Skype session)
Maciej Bonk – The University of Aberdeen, Accountancy - Finance, Year 3
Paweł Jasik - The University of Strathclyde (Glasgow), International Business, Year 3
Zofia Pardela – The University of Glasgow, Law, Year 3 / at present exchange programme at National University of Singapore
Justyna Szymańska–The University of Manchester, Mathematics with a Modern Language, Year 2
For teachers (conference room B):  Writing an effective UCAS reference (1 hour)
Ben Churchill, Student Recruitment and Outreach Manager, Goldsmith University of London
The reference can be hugely influential when admissions tutors are making decisions. Along with the personal statement, its often one of the most important elements of the UCAS application. This session will explore the practicalities of the reference, best practice employed by referees, and the sorts of information that admissions tutors are looking for.
Using real examples, both good and bad, we'll explore how to use the reference to your student's best advantage, and give you the confidence that you're providing the detail that universities and colleges require.
Learning outcomes:
At the end of this session, delegates will:
Understand how and when the reference is used in the admissions process
Be aware of best practice in putting the reference together
Have an idea of the sort of information admissions tutors are looking for
Have greater confidence in their own reference writing practice
Session 5
15.15 – 16.15
UCAS application dos and don'ts (1 hour 15 minutes)
David Stoll – Lead International Officer (Central Asia, Europe, MENA), University of Aberdeen 
When does the process start? What documents do I need? How do I know if I meet the requirements? What is a personal statement? What to include and what to avoid?
Damian Koltun